Terry Farish and OD Bonny, co-authors of A feast for Joseph
Poet Matthew Rohrer said of collaboration: "If we were more honest about our listening and observing, we would admit that what we do most of the time is collaborate. I may have collaborated all my life because I was a reader, and the flow of novels has become part of the way I see, understand, and later write.
I met OD Bonny in Portland, Maine while recording oral histories of the South Sudanese community; OD was a really talented artist of traditional Acholi music and Afrobeat. But it wasn't until years later that we decided to collaborate to write a picture book. We started to write a story about a little boy who relocated to the United States. OD had moved from Maine to Omaha, Nebraska, so we texted story ideas. OD was a musician. Could we make a story with music?
OD was the child of Sudanese refugees who fled to Uganda. He grew up there in Kyangwali refugee camp. He was one of many little children who hammered awals, the traditional Acholi drum made from a dried pumpkin, while mothers cooked at night. If he didn't have an awal, he would pound tin cans. His father was a drummer. There was always music.
I was nothing like OD. I came from a family of stonemasons, seamstresses and soldiers. My great-grandparents emigrated from Kenmare, Ireland during the time of the potato famine. I grew up with potatoes. Most of what I write, however, is about finding ways to get people to come together. I became fascinated with the collaborative process.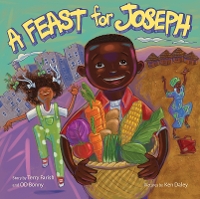 Farish and Bonny: A feast for Joseph
At first I had two characters: the South Sudanese boy and the Dominican girl upstairs. I was interested in their relationship as a way to build the story. OD centered the story around Joseph needing to honor his Acholi people. I brought my skills in building stories. OD brought the Acholi heart. He brought the language.
A picture book is like a poem, and that way every word should work for the story. For example, OD added the word Joseph's grandmother would use for the legal document she needed to be able to travel to the United States: the Arabic word waraga. "It just means paper," OD said. "We're just saying we need the waraga. Word for word, as the scenes were constructed, the story gained this specificity of language, sometimes with words in Arabic, Luo or Swahili, the vernacular language of the camp. As the story grew, Joseph took kwon and dek ngor, the traditional Acholi food, to school for lunch.
I love the language, and I loved this collaborative process. When our book, A feast for Joseph, was done, I started talking to other children's writers who had co-authored books. What I found were very different types of collaborations, with different guiding practices.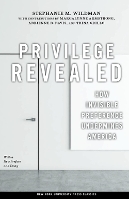 Wildman, Armstrong, Davis and Grillo: Privilege revealed
Stephanie Wildman is the author of the picture book Brave in the water and also of a learned text, Privilege Revealed: How Invisible Preference Undermines America. Wildman, a white teacher, wrote the latter in collaboration with Margalynne Armstrong, Adrienne D. Davis and Trina Grillo, all teachers of color. She offered a caveat in co-writing across the breed:
"While my intentions are good, good intentions are not always enough to ensure that the reenlistment – however unintentional – of white privilege does not occur." She said the collaboration between racial lines based on trust deepened their thinking in the book. "I really like the collaborative process," said Wildman. "I think the end product is better for the collaborative effect."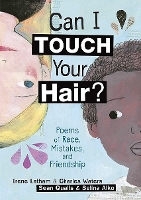 Latham and the waters: Can I touch your hair?
Charles Waters and Irene Latham are co-authors of Can I touch your hair?, the first of many of their books, including the next African city, a YA novel in verse. Latham also co-wrote Aleppo cat man with Karim Shamsi-Basha.
Latham describes herself as an introvert who finds her creative spirit living in the woods of rural Alabama. Waters, who lives in New York City, describes "a vat" of endless mass consumption of information that he is working to eliminate. He was shaped by making and learning from mistakes, "learning not to be around people who wouldn't take responsibility for their own mistakes and learning to let go of that."
Latham and Waters both talk about the importance of recognizing each other's strengths and weaknesses, and believe that fairness comes with it. Latham says she's the one with the big ideas and Waters is very detail-oriented.
"What I have the most problems with," says Latham, "is allowing the other person to have space to contribute their ideas to the project. Sometimes I need to step back and give time and silence. In African city, it would be hard to claim that one character was Waters and another was Latham. While writing the story, "We had a marathon phone call with our Google Doc open and kept hammering," Latham said.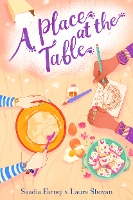 Faruqi and Shovan: A place at the table
Saadia Faruqi and Laura Shovan co-wrote the mid-level novel A place at the table, on how friendship develops between a Pakistani girl and a Jewish girl. Shovan is Jewish and Faruqi is Pakistani American. Shovan emphasized the writers' own friendship. "Saadia and I struck a deal early in the writing process: our friendship comes first," she said. Faruqi and Shovan each write the first person vocals for the characters Sara and Elizabeth.
Shovan described a difficult scene to pull off, as the co-writers struggled with how friends would handle a situation that calls for racism. It's a scene where Elizabeth and Sara are cooking. Elizabeth says, "We are the perfect [kitchen] the partners. I am sugar. You are spicy. Sara replies, "Why am I spicy? It's a bit racist.
"Why is that racist? I only took sugar because I love to cook. Elizabeth wonders why Sara is so defensive? Sara later said, "It's like I can't cook without someone pointing out to me – you point out – that I'm exotic. I am different. And you are my friend.
Shovan and Faruqi inhabit their characters. Neither the writers nor their characters walk away, but they seek to show what cross-cultural friendship can look like.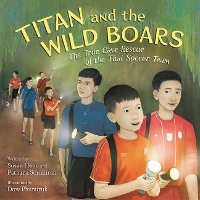 Hood and Sornhiran: Titan and the boars
One non-fiction picture book that offers a very different kind of co-writing model is that of Susan Hood and Pathana Sornhiran. Titan and the boars: the real rescue of the Thai football team in the cave. Hood was born in Brooklyn, now lives in a small coastal town in Connecticut, and loves sailing the Atlantic. Sornhiran, a Bangkok-born journalist who studied in London, was at Tham Luang Nang Non Cave in northern Thailand on June 23, 2018, reporting on the 12-boy soccer team and their coach who were trapped inside.
"Pathana was making a report outside the cave," Hood said. "For me, she was a crucial link with what was happening there. I tried to keep up with the global reports on the various bailouts, but they changed almost every day. So what was printed or distributed on leading news sites quickly became obsolete… or just plain wrong. Pathana provided field research, helped me sort out inaccurate translations, checked text and art, and most importantly passed on the heart of the story, making sure it reflected. Thai sensibility. It was a joy to work with her from all points of view!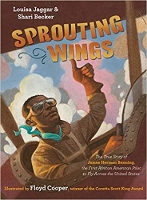 Jaggar and Becker: Sprotruding wings
For 10 years, Louisa Jaggar researched the life of James Herman Banning as part of The Greatest Story Never Told, a nonprofit she co-founded to tell the stories of minority and female STEM heroes. With co-writer Shari Becker she wrote Sprouting Wings: The True Story of James Herman Banning, the First African American Pilot to Cross the United States. They established from the start that Louisa, as a historical researcher, would have the final say. However, there were issues to be addressed. How did they resolve the differences?
"You talk and you talk and you talk and you talk and you talk some more," Becker said. "We just chopped everything up. The beauty is that once you're on the same page, you don't have to overhaul everything. You move forward with a deeper understanding of your writing partner.
"We are really working together," Jaggar said. "We did not divide the text to be written." They met, or they were on the phone for hours, and worked on scenes until they got it right. A first scene about getting from one place to another took too long to unfold for a picture book biography. Together, they worked and cut the commute time to three images: "Going out days meant crackers, peppermint, and licorice chunks."
Author / illustrator Ann Sibley O'Brien
Ann Sibley O'Brien is bilingual and bicultural, having grown up the daughter of white medical missionaries in South Korea. She speaks as a writer and illustrator of 36 multicultural books, an anti-racist educator and researcher on how picture books can improve intercultural relations.
"When you decide to collaborate, you change your focus," said O'Brien. "It's not about you. Decisions must come from the non-dominant culture. But, history is its own thing. Which means that the two collaborators, using their own strengths, must be the friends of the story. "A white writer cannot relinquish his power as a storyteller and writer as he puts aside his power as an English speaking white person."
O'Brien illustrated Moon watchers by Reza Jalali and served as editorial advisor. She said: "Reza had defined history. It was his home, his family. My voice was no longer the dominant voice. For A path of stars, which O'Brien wrote and illustrated, Vaensa and Peng Kem served as cultural advisers. If O'Brien had to do it all over again, she said, "I would turn down the volume of my ideas. If I had spoken Khmer, the story I heard from them would be another story. I would ask Vaensa and Peng, "What do you think should happen next? If I wrote today, we would be co-writers.
Final thoughts on collaboration
Collaboration also demands a lot of us. He calls on white writers to be aware of when we are focusing on a story that is not our own. He invites us to be tolerant of our own confusion. He invites us to contribute with our strength for the good of the book. He invites us to be aware of when we must be quiet, wait and learn.
This article itself is a collaboration. You have just read many voices that I have gathered to explore the process. I couldn't have written this article without them. We writers want to learn, and writing is one way to do it. A deeper way to explore the questions our books seek to answer might be for writers to collaborate across the many gaps that divide us.