NEW | FEATURES | PREVIEWS | EVENTS
originally published: 08/16/2022
(NEW BRUNSWICK, NJ) — The Zimmerli Museum of Art at Rutgers University-New Brunswick presents Rise! 10 powerful women who made a change from September 28 to February 12, 2023. The exhibition was ocurated by Nicole Simpson, Associate Curator of Prints and Drawings. Bilingual labels, in English and Spanish, accompany the works. The exhibition celebrates the first picture book of the same title by Brittney Cooper, professor of women's studies, gender and sexuality and African studies at Rutgers, with illustrations by Cathy Ann Johnson.
The exhibit features illustrations of all the images in the book, as well as preparatory material, by Johnson, on public view for the first time. The author and illustrator stop by the Zimmerli on September 29 from 5:00 p.m. to 7:00 p.m. to present a reading, discussion and book signing Rise! 10 powerful women who made a changeavailable from Orchard Books.
"Picture books are an important resource for introducing children to groundbreaking personalities who may not be in primary school curricula," said Nicole Simpson, assistant curator of prints and drawings at the Zimmerli, who curated the exhibition. "Cooper's inspiring text and Johnson's dynamic illustrations bring these individuals to life for young readers."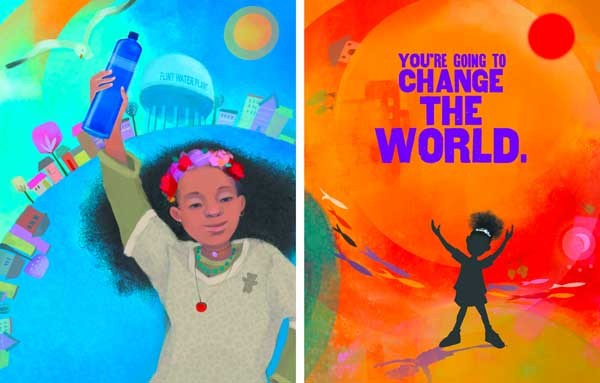 Illustrations by Cathy Ann Johnson: (LEFT) Mari Copeny (RIGHT) "You will change the world"
One of the leading black feminist voices of our time, Cooper brings together stories of women from historical to contemporary contexts, ranging from civil rights activists Ruby Bridges and Rosa Parks to modern heroes such as Bree Newsome, who pulled down the Confederate flag. from South. the grounds of the Carolina State House and Mari Copeny, a young activist who fought for clean water in Flint, Michigan.
Cooper's text portrays famous and unsung black women who have taken a stand and made the world a better place for future generations. Each heroic figure is bound by a united quest for fairness and offers young readers a moving and inspiring call to action, reminding them that they too are powerful and can be forces of change when they rise up!
Advertise with New Jersey Stage for $50-$100 per month, click here for more info
---
"Rutgers offers many exciting opportunities for collaboration across the university," said Zimmerli Principal Maura Reilly. "We are delighted to be working with Professor Cooper and Ms Johnson to encourage young people to think about their role in creating positive change."
Rise! is presented in the Duvoisin gallery in Zimmerli, dedicated to the presentation of original works of art for children's books. This continuous rotation of exhibits serves to educate the public about the art of book illustration, providing rare insight into the creative process. To schedule a class or group visit, please contact the Department of Education (education@zimmerli.rutgers.edu) at least three weeks in advance.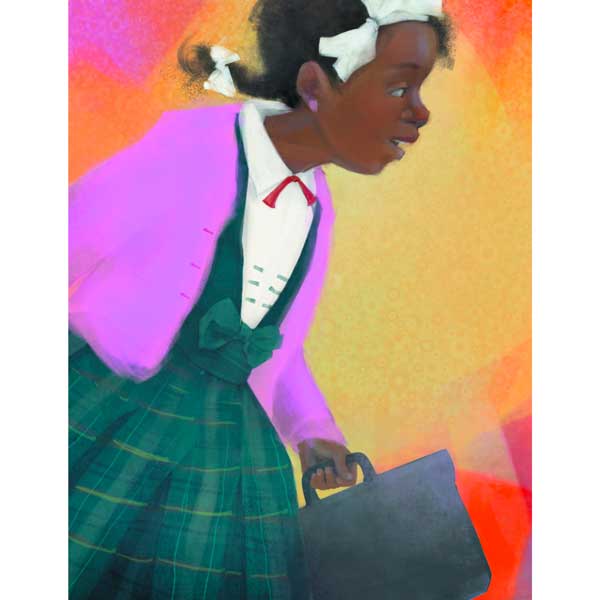 Cathy Ann Johnson, Ruby Bridges
Cathy Ann Johnson earned her BFA from Columbus College of Arts and Design. She spent several years at Hallmark Greeting Cards, where she honed her skills creating emotional content that speaks to children. Johnson enjoys connecting words to images, and her whimsical, lyrical style focuses on layouts that echo a child's perspective. Her work has appeared in children's books, magazines, posters, home decor, gifts and more. She currently works from downtown Decatur, Georgia, as well as a satellite studio in Rome, Italy. In her spare time, Johnson, her husband and their adorable pooch love to roam Rome and hunt castles in medieval towns.
Brittney Cooper is the New York Times bestselling author of Eloquent Rage: A Black Woman Discovers Her Superpowers. A professor of women's, gender and sexuality studies and African studies at Rutgers University, she co-founded the Crunk Feminist Collective, and her cultural commentary has been featured on MSNBC. All In with Chris Hayes, Melissa Harris Perrythe New York Times, New York magazine, Marie Claire, The cup, The Washington PostNPR, PBS, Al Jazeera third railEbony.com, Essence.com, TheRoot.com and TED.com, and has been named to The Root 100 four times.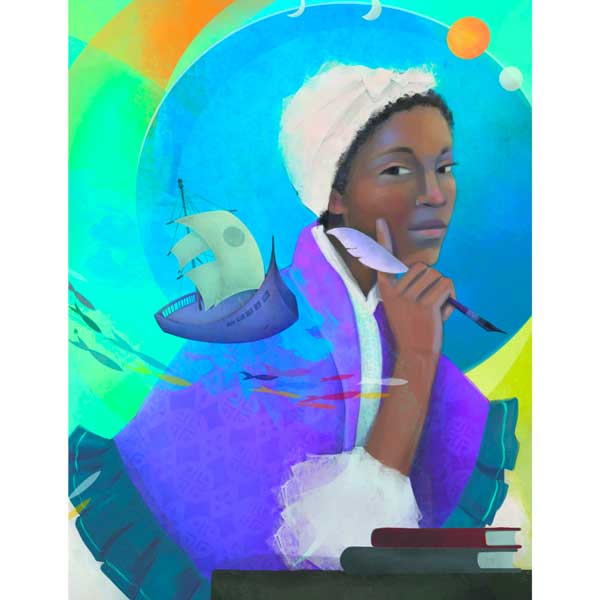 Cathy Ann Johnson, Phillis Wheatley
Jane Voorhees Zimmerli Art Museum houses over 60,000 works of art, with highlights in art of the Americas, Asian art, European art, Russian art and Soviet nonconformist art and original illustrations for literature for children. The permanent collections include works in all mediums, from antiquity to the present day, providing representative examples of the museum's research and teaching message at Rutgers, New Jersey State University, which is among America's top-ranked and most diverse public research universities. . Founded in 1766, as one of nine colonial colleges established before the American Revolution, Rutgers is the eighth oldest institution of higher learning in the nation.
Admission is free to the Zimmerli Art Museum at Rutgers. The museum is located at 71 Hamilton Street (at George Street) on the College Avenue campus of Rutgers University in New Brunswick. The Zimmerli is a short walk from the NJ Transit station in New Brunswick, halfway between New York and Philadelphia.
The Zimmerli Art Museum is open Wednesday and Friday, 11:00 a.m. at 6:00 a.m.pm; Thursday, 11:00am at 8:00 a.m.pm; Saturday and Sunday, noon to 5:00 p.m.. The museum is closed on Mondays and Tuesdays, as well as major public holidays and the month of August.