Plus, other local children's books released this year on science, sports, and scary things, Marty Chan's latest title, and an Audible mentorship for an Indigenous teacher and storyteller.
Reviews and recommendations are unbiased and products are independently selected. Postmedia may earn an affiliate commission on purchases made through links on this page.
Content of the article
Local author Rahma Rodaah's new book has a touching message for young audiences of acceptance and compassion. Her own story as an author is one of perseverance and courage to get books published that reflect her own experiences that she could pass on to her children.
Content of the article
Dear Black Child is an uplifting book that reminds young children of color that they deserve a place in the world. Rodaah writes, "You are worthy, you are sufficient, you belong." It is a strong message for children, boosting their confidence and self-esteem.
Content of the article
"It's a love letter, the type of message I wish I had read as a kid to really affirm myself and let me know that you are enough, you deserve the space you occupy, you don't don't need to change or conform to anything," Rodaah says of her new book.
Dear Black Child is Rodaah's third book, published by HarperCollins Canada in September and illustrated by Lydia Mba. This is Rodaah's first book with a major publisher; her first two were self-published, a decision she made to maintain control and get her books published quickly rather than work to someone else's deadlines.
Content of the article
"I wrote stories of visibly black-featured Muslims," says Rodaah. "I found that there were very few books that described these marginalized or discriminated identities. It is important to have these two identities represented at the same time.
Rodaah was speaking on a panel with other black authors at a conference in 2020 when she was approached for a book deal; Dear Black Child is the first of two books to come out of this deal, with the next arriving in 2024.
As Rodaah continues to write picture books, she says her eldest daughter is starting to transition to middle school books, something she admits has intrigued her as an author.
To learn more about the author, visit rahmarodaah.com.
New track from Marty Chan
Content of the article
Local children's author Marty Chan publishes his new book on Friday.
Final Cut, coming from Orca Book Publishers, is about a boy who makes a YouTube video mocking the kids who have bullied him all year. Mason realizes what he's done has caused a real life horror movie, trying to get home before the bullies catch him.
Chan will present a virtual book launch, going behind the scenes of his creative process. You can register at cilc.org for the event, which will take place on November 25 at 11 a.m.
Chan is an award-winning author and playwright from Edmonton with a wide variety of children's books to his credit, including a detective series and one about Bigfoot. To learn more about the author and his other books, visit martychan.com.
Content of the article
Natasha Deen tells scary stories
Prolific local children's author Natasha Deen has had a busy year, with material for different types of young readers.
She published a pair of ghost story books earlier in 2022, Spooky Sleuths Books 1 and 2, ideally aimed at young readers aged seven to 10 looking for a scare. The next two books in the series will be published in 2023.
Deen also expanded his Lark and Connor Ba series with Lark Steals the Show, released in September. Picture books for children around six focus on Lark and Connor as they visit a local art gallery where some of their classmates are exhibiting paintings. Their friend is accused of stealing a masterpiece and the couple set out to investigate.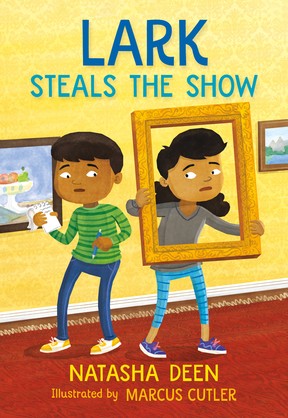 Visit natashadeen.com to learn more about the author and her other books
Content of the article
Mortimer engages scientists
What better way for young readers to learn science than with a space mission?
Mortimer: Rat Race to Space is Joan Marie Galat's latest release, following Mortimer, the diary-keeping lab rat, who lands on the International Space Station. This is the first step in proving that rats are better suited than humans to colonize Mars.
The book was published by DCB, an imprint of Cormorant Books of Toronto, in September.
Mortimer: Rat Race was Galat's first fiction book, but she has published over 25 books, mostly in the area of ​​science, including several titles for National Geographic Kids.
To learn more about the author and his other books, visit joangalat.com.
Content of the article
Keep your stick on the ice
Lorna Schultz Nicholson often centers her novels on sports, while she writes non-fiction books about hockey. This year, she had several titles for young sports readers.
Hello Sunshine! The story of Joey Moss follows the life of the famous Edmontonian, from growing up playing with his musical family to playing with his favorite hockey team. Moss died in October 2020.
Nicholson also writes books for young hockey fans about some of the NHL's most popular players. Amazing Hockey Stories, Carey Price is a biography of the famous Montreal Canadiens goaltender with photos and stats. It was published earlier this year and is the sixth book she has written for Scholastic Canada.
Content of the article
Learn more about the author and his other books at lornaschultznicholson.com.
NFB title based in Alberta
Sometimes a basketball game is more than basketball, and it's more than just a game.
The Basketball Game, a graphic novel by Hart Snider, follows his experience as a nine-year-old at a Jewish summer camp near Red Deer. That year, children from the nearby town of Eckville were brought to the camp to fight the lies they had been taught about Jewish conspiracies by their teacher, Jim Keegstra.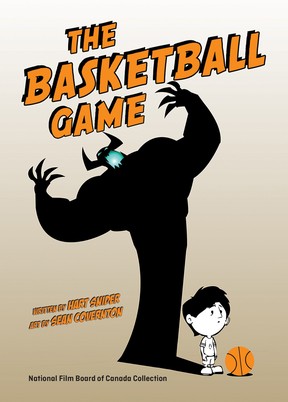 The book debuted as an award-winning animated short created by Snider for the National Film Board, which was turned into a graphic publication released in September by Firefly Books. The film can still be viewed online at nfb.ca.
Content of the article
With its incredible illustrations and powerful message, it's a great read for kids ages 10 and up.
To learn more about the writer and filmmaker, and see some of his other projects, visit cutandpaste.ca.
The High Prairie Professor is an Audible Pick
High Prairie children's author and teacher Shelley Willier has been chosen to be part of a new Audible-sponsored Indigenous Writers' Circle.
She was one of 21 authors selected to work with a mentor to develop their next book over the course of six months.
Willier, who encourages his students to share their voices and stories, co-wrote The Drum Call Softly with children's author David Bouchard, illustrated by Jim Poitras. The couple created a lush depiction of the round dance and talked about the seasons of life, forming new relationships and understanding values. The book is aimed at students in grades 3 to 5.
Award-winning journalist Angela Sterritt will guide and support Willier's work on his new book based on the story of his father, a residential school survivor who attended St. Bruno Indian Residential School on the shores of Lesser Slave Lake, when he was seven years old.
yegarts@postmedia.com